About me? huh…
You want to know everything? The dark, the powerful, the beautiful, the sad….
No way! That's for my biography…
And that's definitely not something I am planning on about now.
Until then, i'll tell you a little bit of my story on how I got to where I am at now, actually where I am at now and where I am going…
And that should be enough to satisfy your curiosity.
If you know that, then you should have a pretty clear understanding of myself and my identity…but not my SELF. I probably caught you there, did I?
LOL
Well…
It all started with…
my parents creating me on a beautiful night with pure intention….
And fast forward after a disciplined, beautiful and very natural childhood…
I turn 18 and I don't have a freaking clue what I want to do with my life. Well it's pretty clear when you go through a slave producing funnel as the ones that currently dominate in today's social system.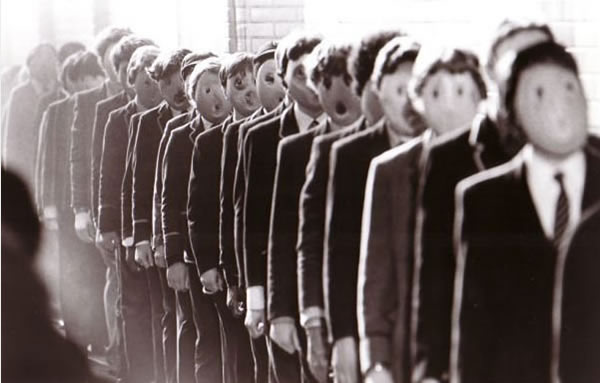 I make it through with straight As which I was very proud of at that time and my parents as well, but I am definitely NOT now. Those As are useless on a path like mine. They don't fit and they scramble completely once you start questioning reality and society and you want to change things as much as I do.
You'll eventually realize this just as I did
I realized that the reason I didn't know what I wanted was because they had shaped me into a box like they do with all the kids…
They fed me generic data that was not at all specific to MY interests, to MY behavior and to MY desires and wants…
They conditioned me and programmed me to fit the needs of a productivity and slavery system.
And with that realization…
I went onto a journey of self discovery. I tried numerous paths that ended up being completely off track but all of them brought me closer to it.
The track? My purpose. My inner guidance. My SELF.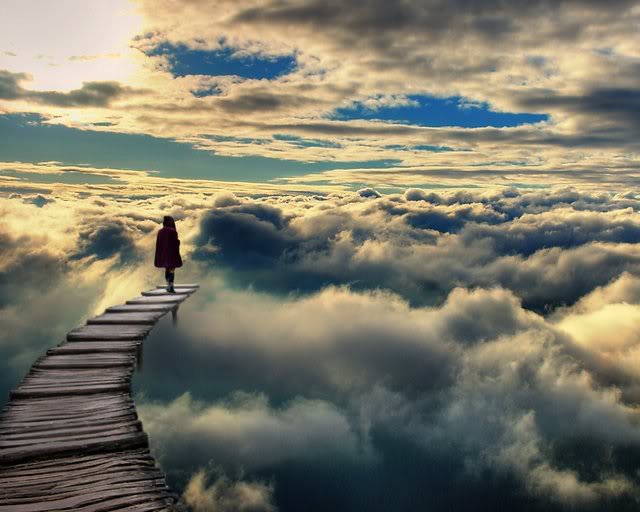 Step by step…
The first false step was Military Pilot. I wanted to fly, feel the adrenaline, the freedom…but after some introspection and failing at the military preselection tests I realized a FACT.
I was deceiving myself completely. I was lying to myself telling me I want that, when it was 100% against my view of the world and against my values and principles.
Dooough! It's military, killing people, misuse of power, violence, public money used for war and maintaing the horrible status quo…
IT'S TOO CLEAR! I don't want that and I failed at the selection test in order to succeed at this realization and at knowing more of myself…
"I am here to do greater things" I knew inside myself. The realization realigned my walk. It felt wonderful, enlightening. Like dropping a very heavy weight off of my back.
I now knew my real values…
By recognizing what I do NOT want, I realized what I DO want.
I seek freedom, peace, joy, creativity, risk taking, balance, harmony, positivity, liberty, personal development, self learning, independency, sustainability, self sufficiency. Change, evolution, movement. I want SELF fulfillment.
That's when I realized I am a LIFE AND BUSINESS ENTREPRENEUR. And life is a game I am gonna play in, but I am not gonna let myself be sucked into it cause I AM IT! I create my universe and I am the universe.
The realization of doing what I love, creating and achieving TOTAL FREEDOM was the answer to my intentions.
I made some other mistakes that turned out to be perfect lessons and additional readjustments to the path…
Like going to college to study business and management and doing MLM and network marketing…
Both of which I quit for different reasons like college for obvious slavery reasons again and MLM for ethical reasons.
But both connected me to people, circumstances, situations and events that seemed to be like put there FOR A REASON…
As if I am being guided…
Makes sense?
Signals along the way…
It is a self correcting path to achieve complete self sufficiency acting always ethically and doing the right thing.
Many of my decisions have had to be readjusted due to signals and intuition strikings. And many times I did fail at recognizing the signals and made big mistakes that cost me a lot of money, time and energy…
But that is what a life and business entrepreneur has to face when walking such a unnormal and dreaded path.
It's not taught in schools and it's definitely not something easy to reprogram after so many crappy programs that have been
programmed into us since we are kids…
It's all part of the game and the decision to go against the current and the status quo.
There are tons of collateral effects when you start challenging all you've been taught and create your own world.
And it takes way more energy and creativity…
You many times feel like giving up and going back to the wolf pack…But deep inside it's all clear and positive. The frustration doesn't go past the mind. The inner self is quiet and keeps observing and KNOWING the truth and what is correct.
That's why I carry on. Life and its "chaotic balance" is just too exciting and appealing for me to go back to the safe and confortable comfort zone.
That's why today I am able to…
Earn my income online with personal businesses and internet/affiliate marketing, by helping other marketers that need coaching and also by providing marketing services to offline and online businesses that need it and most really do.
I LOVE IT! A Path of self fulfillment
I have created my life upon the idea of becoming completely free and self sufficient and the internet is as of now the only free place to do business in and it gives me the ability to have complete locational, time and financial freedom.
And with the idea of total self sufficiency I also have projects in mind to plant my own food and medicine, collecting my own water and generating my own energy. All sustainably of course as I stated in my values.
Anyway…
This is already getting way too long, but the main idea about me should be clear. Freedom, freedom, freedom and self sufficiency, self sufficiency and self sufficiency. All my decisions, thoughts, words and actions create upon that foundation.
I love to read and learn (not to be forced to memorize information as in school) and I love to be creative. That's why I am continuously creating and doing life, business and social experiments with myself and the huge ZOO I live in. Yes with you too! 🙂
It's just sooo interesting and stunning to observe what goes on in the outside world also as in the inside one, to be in silence, smile within me and let the universe (myself) guide me and readjust the path to fulfill our intentions.
I am on a path of self fulfillment that is very very promising. Everyday I learn more about myself and what's the right thing to do and soon I'll be 100% self sufficient, playing the game of life completely unattached of the physical world and observing the current system burn and crash in front of my eyes and a NEW phoenix and consciousness grow out from the ashes.
I am absolutely certain that this is THE PATH for me. Maybe not for you, but certainly it's one that will make this world a better place. I also work daily to make this world a better place for those who follow by first of all changing myself and leading by example but also by spreading awareness over the problems and the solutions with the use of charitable organisations and online marketing.
You are absolutely welcome to walk with me!
And you can do that by either jumping on my subscriber's list. Here.
Working with me if you need any help with internet marketing coaching.
If you are a business owner and need some internet marketing help to get more clients, contact me for that at my fb or Instagram.
Or you can just stay in touch and connect with me however you want (social networks, email, etc…). I am always open to connect with fellow and like minded human beings.
Who knows? Maybe you are the next person and situation that the universe puts in front of me as a readjustment or potential creative opportunity for more freedom, learning, business and self sufficiency.
With love, freedom n' joy,
Demian Caceres